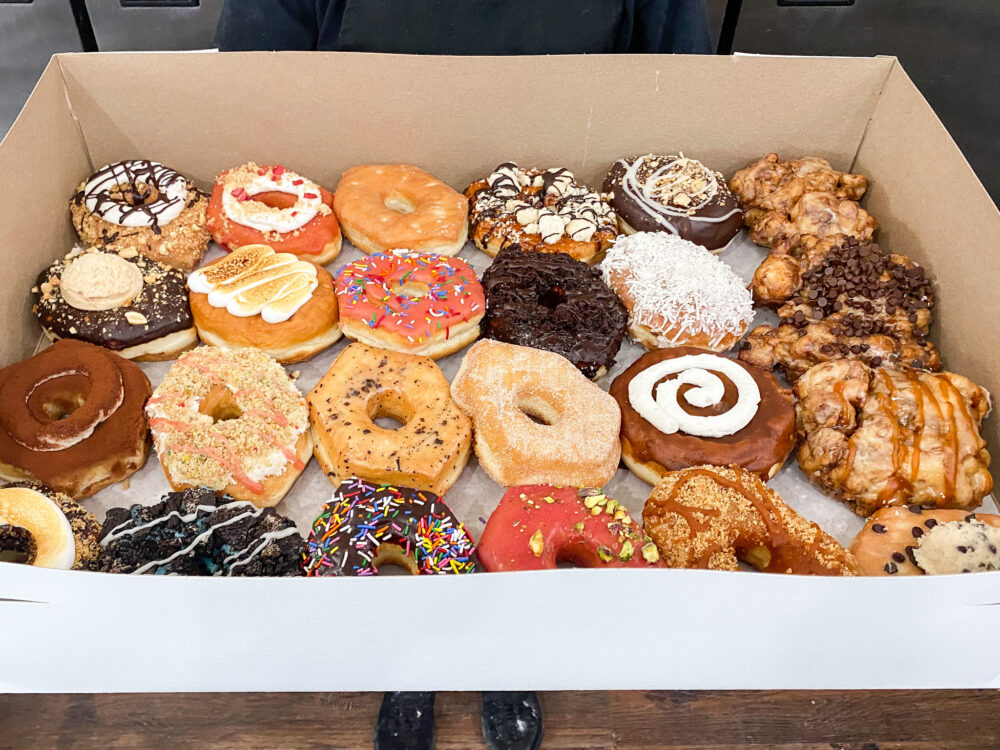 One of the best donuts
in Toronto
Handmade doughnuts made from scratch fresh every morning.
With a selection of over 24 fun and unique flavours !
Our Donuts
Discover the delicious world of vegan donuts at our shops in Toronto, Ontario. Only using the finest, plant-based ingredients to craft our hand-made donuts, including flour, soy milk, and fresh fruits from local farms. Our unique flavours range from classic cinnamon sugar, original glazed to decadent cronuts (croissant donuts). There's a donut for every taste. We're committed to sustainability and eco-friendliness, using natural plant-based ingredients and donating our leftover donuts to local food banks. Come visit us and experience the delicious taste of our gourmet donuts, made with love in Toronto.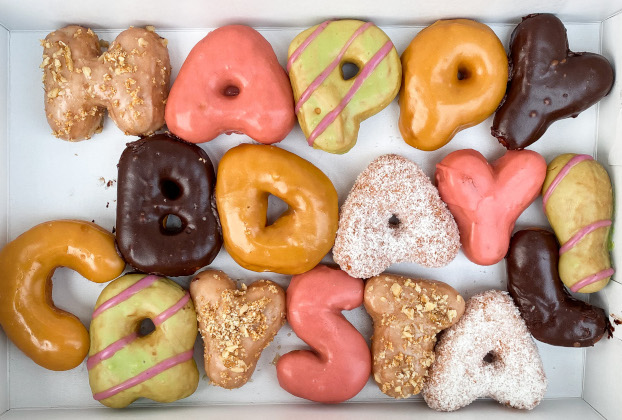 Gift for someone special!
Perfect for all celebrations! Whether it's a birthday, baby shower, or any other important event, we've got you covered! Spell out your desired message with our letter donuts or excite your guests with our cute mini donuts (3-inch size). With a variety of flavours to choose from, our custom donuts are sure to satisfy all your celebration needs.
EVENTS & CATERING
Our wide variety of different vegan donuts is perfect for all your dessert needs. If you're just spending time with your friends, hosting a baby shower, a work office celebration, or even getting married – we have your donut catering covered.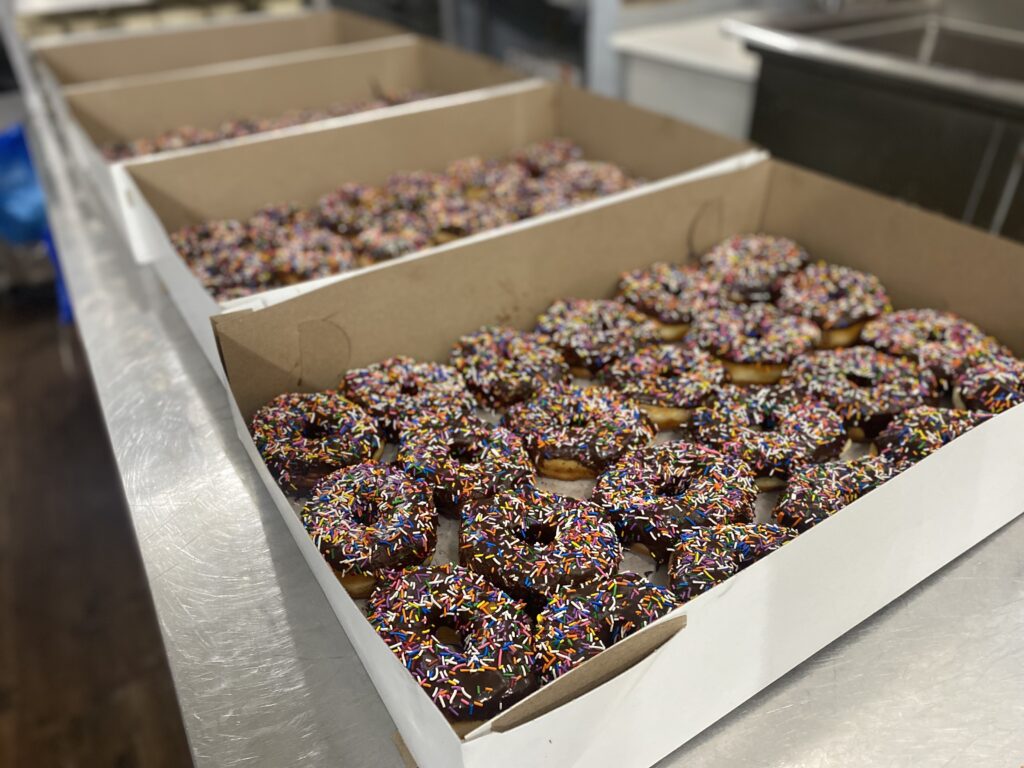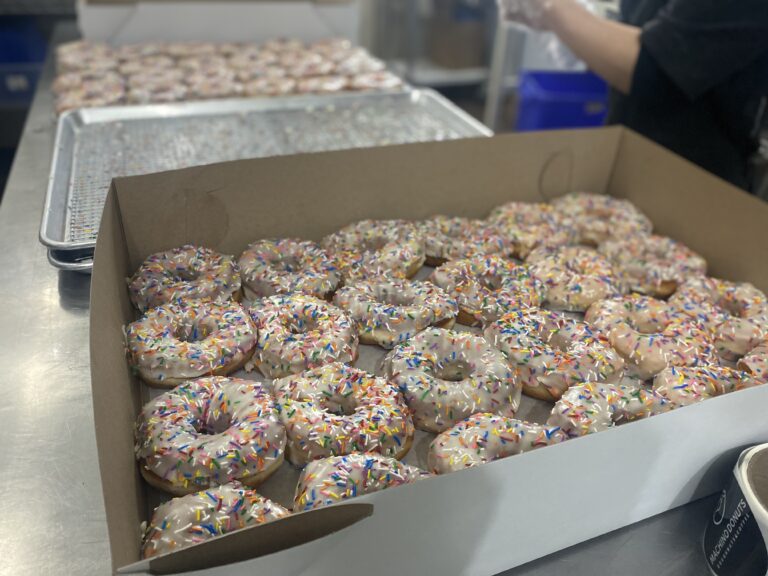 CHARITY DONUTS
FOR THE LOVE OF FOOD AND OF OTHERS
We at Machino Donuts have a beautiful way of not throwing away leftovers. As we make fresh donuts daily, all donuts that are not sold are being donated to the Scott Mission. This charity organization personally brings our donuts after store hours at their base in Toronto, Ontario. We find delight and hope through this act. We can both help others and encourage everyone to not waste food.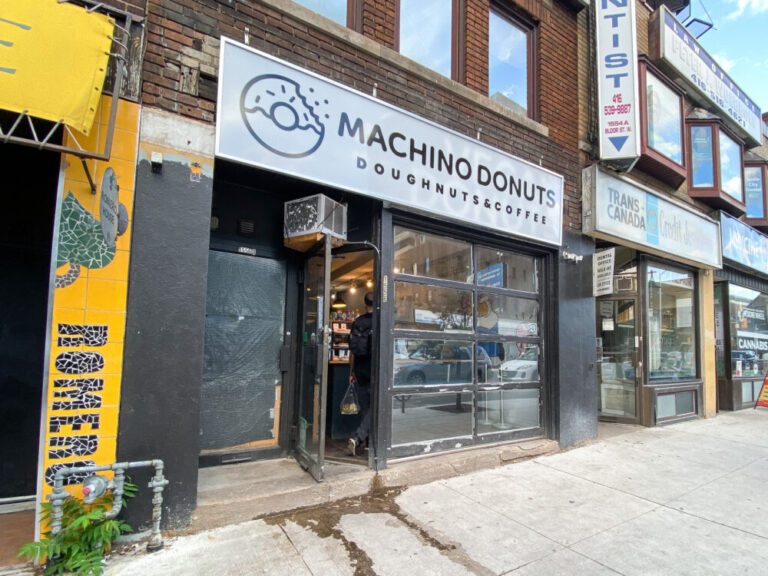 1556 Bloor St W, Toronto, ON M6P 1A4
HOURS
Tuesday 9 a.m.–9 p.m.
Wednesday 9 a.m.–9 p.m.
Thursday 9 a.m.–9 p.m.
Friday 9 a.m.–9 p.m.
Saturday9 a.m.–9 p.m.
Sunday 9 a.m.–8 p.m.
Monday Closed