10 Best Donuts in Toronto, Ontario
1. Machino Donuts 2. COPS 3. Bloomer's Queen 4. Harry and Hills California Donuts 5. Fugo Desserts 6. Unholy Donuts 7. 6ix Donuts 8. Isabella's Mochi Donut Boutique 9. The Donuterie 10. Dipped Donuts Inc
1. Machino Donuts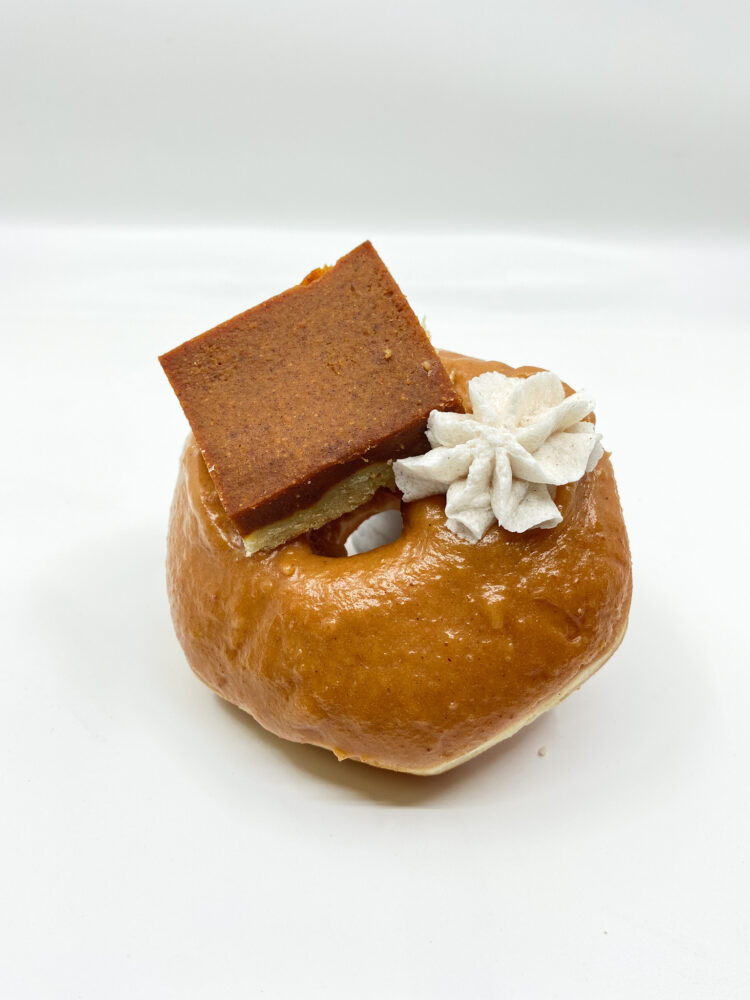 Machino Donuts has two locations in Toronto, one at 1556 Bloor St W and the other at 823 Bloor St W. Machino Donuts is a fully vegan donut shop with a wide variety of sweet and sometimes even savory donuts, with flavour options like maple blueberry, chocolate orange, and everything bagel.
machinodonuts.com
2. COPS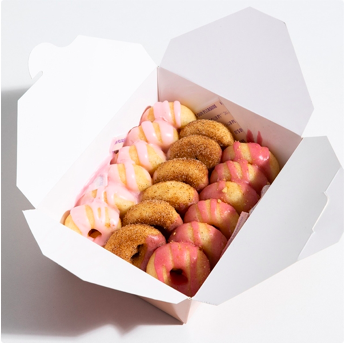 COPS has three locations in Toronto one at 445 Adelaide St W, one at 4 Matilda Street and one at 3011 Dufferin St. COPS has a variety of different flavours to satisfy your donut cravings. They have everything from the basics like original glaze and cinnamon sugar to their famous "copcake" which is a donut cake with your favourite COPS donuts toppings.
https://www.eatcops.com
3. Bloomers Queen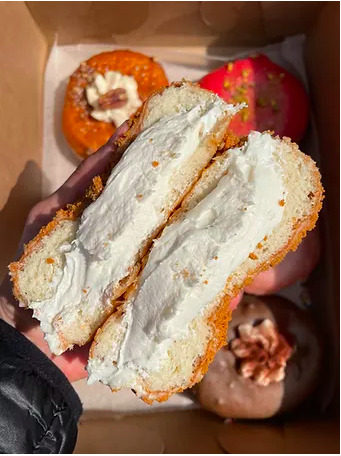 Bloomers queen has three main locations throughout Toronto as well as donut booths and donut trailers at various locations across the city, you can view all their different locations on their website. With a 4.6 google star rating, with a full vegan menu with flavours ranging from wild blueberry to pecan butter tart, they will never disappoint.
4. Harry and Hills California Donuts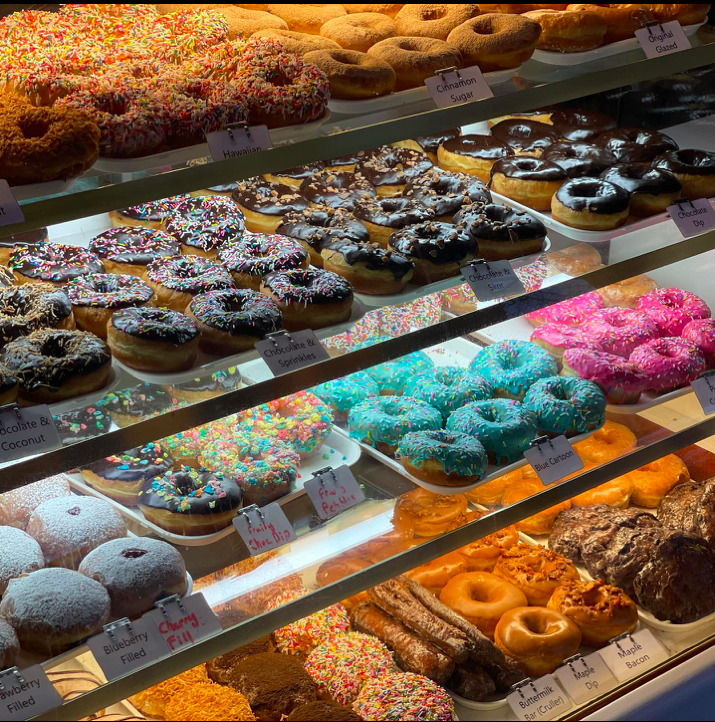 Harry and Hills California Donuts is located on 832 Dundas St W in Toronto. They offer a variety of donuts, in different flavours, and of many colours like their bright blue "blue cartoon" donut. They also offer other flavours such as fruity pebbles and maple bacon.
harryandheelsdonuts.com
5. Fugo Desserts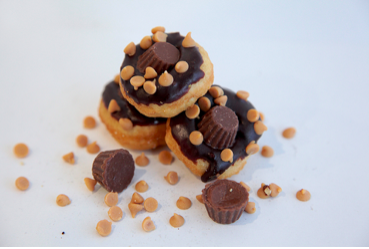 Located at 265 Queen Street W in Toronto, Fugo Desserts is not only known for their donuts, but for their ice cream as well which pair perfectly together! Specialising in mini donuts they have a huge variety of flavour with anything from creme brulee, churro, cookies n' creme and so many more. They also offer ice cream flavours such as cookie monster and smores.
fugodesserts.com
6. Unholy Donuts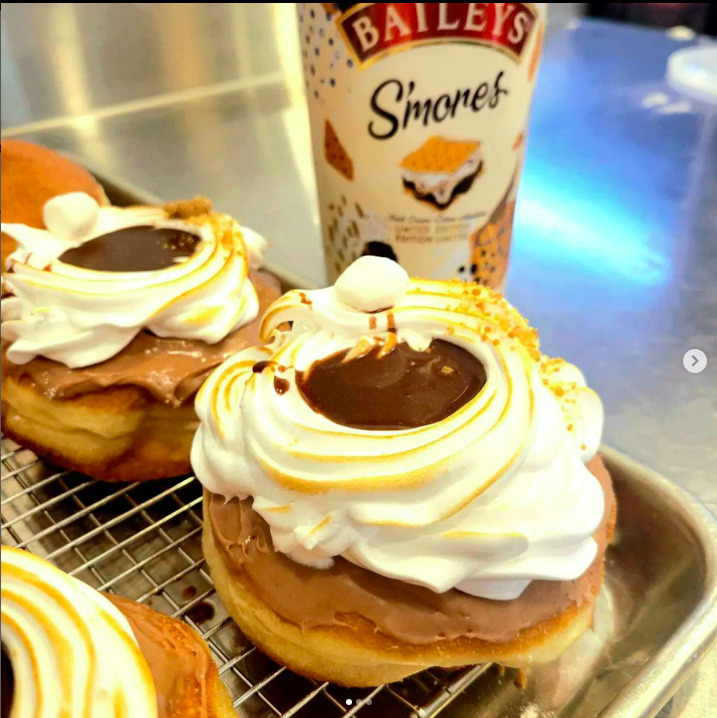 Unholy Donuts located at 95 Maitland St offer the largest variety of donut flavours I have ever seen! With a 4.8 google star rating, they sure aren't going to disappoint! They offer flavours like mango curd pie, chai glaze, dark chocolate oreo and so many more!
unholydonutsto.ca
7. 6ix Donutz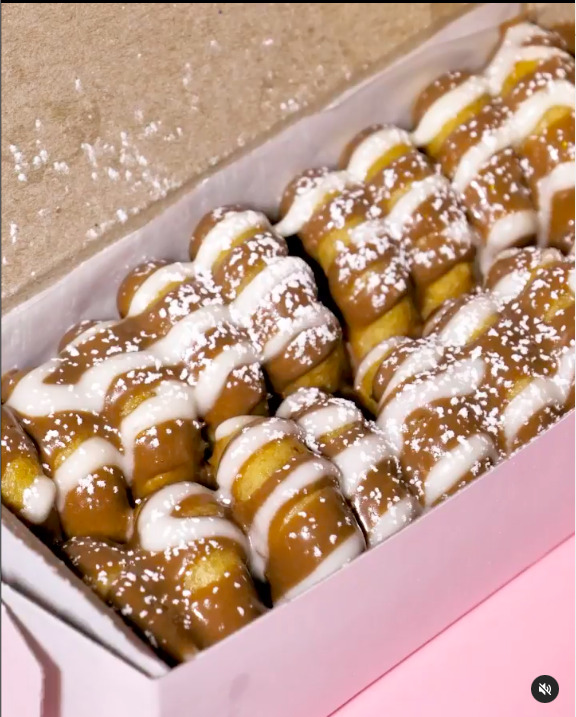 6ix Donutz has two locations in Toronto, one at 1184 Queen St W and the other at 45 Four Winds Dr, they are best known for their Nutella and Blue Vanilla donuts and with a perfect 5 star google rating, there is sure to be no disappointment.
https://www.instagram.com/6ixdonutz/?hl=en
8. Isabella's Mochi Donut Boutique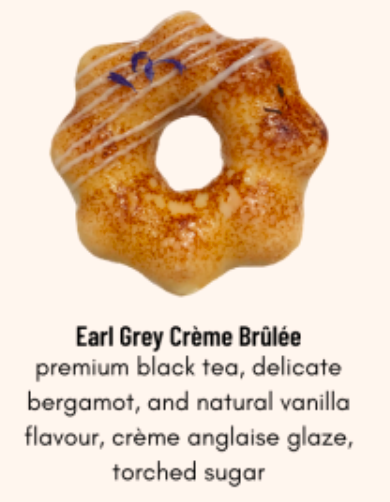 Isabella's Mochi Donut Boutique with multiple locations throughout the Toronto Area offers a change to the classic donut, with their amazing mochi donut flavours, such as cranberry, matcha brownie, lemon tart and so many more you have to try one for yourself!
isabellasdonuts.ca
9. The Donuterie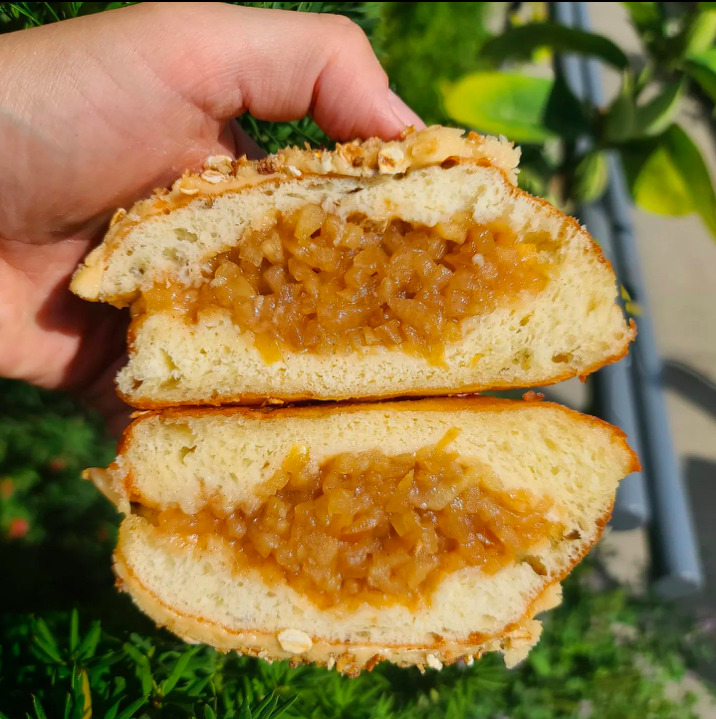 The Donuterie offers a wide variety of flavours, including vegan and gluten free options. They have a seasonal menu that is always changing, so there will always be new flavours for you to try. Some of their current flavours are vanilla chai ring and maple burdon cruler!
10. Dipped Donuts Inc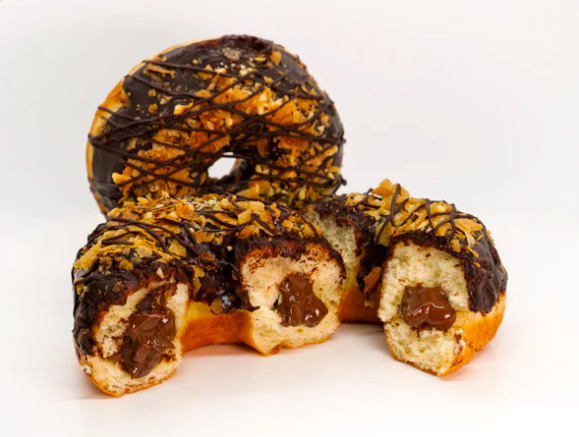 Located in Kensington Market, Dipped Donuts Inc is known for their gourmet donut flavours. They have a 4.6 google star rating and offer a wide variety of donuts including vegan and gluten free as well as their donut holes! They offer flavours such as blood orange mimosa and hazelnut crunch.